AMAZING ANTI-SNORING DEVICE YOU SAVE 50% OFF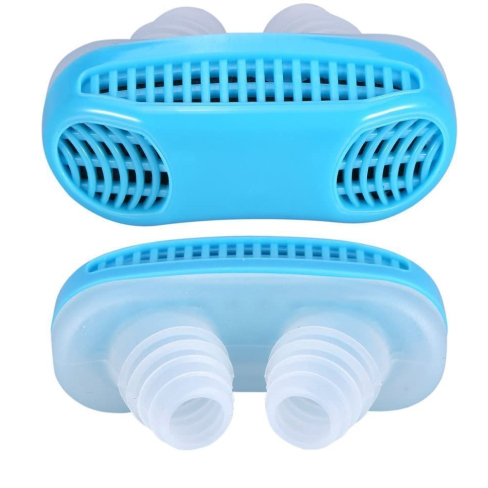 A more peaceful night's sleep starts here
Tossing and turning? Tried pinching your partner's nostrils shut…but there's still the howling sounds of a wolf? Snoring is no funny business and can cause you nights of unrest. Our doctor recommended the device is the easy-to-use solution for ergonomic wear that reduces snoring for that noisy sleeper in your life.
Soft + comfortable to wear
Crafted from ABS plastic and BPA-free, tasteless, odorless, medical-grade
silicone
, our Anti-Snoring Device is safe for wear. It's designed to maximize airflow through the nasal passage and cease snoring immediately and fits any adult nose. Ah, finally…silence.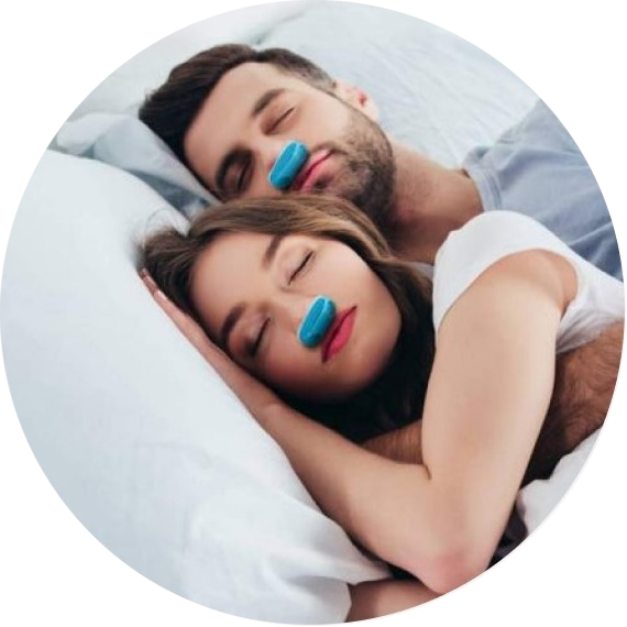 Built-in safety filter
(layers of help)
Aside from better aligning your nasal cavity for silenced, the filter in this Anti Snoring Device also prevents harmful gases from being breathed in. The interior of our Anti Snoring features a carbon-activated air filter and a sponge air filter to smooth your airflow. It's like an air filter for your nose while you catch Z's.
Mini-sized for convenience
There's no bulk or burden with this easy-to-use device. It measures approximately 0.51 x 1.88 in (L x W) and is virtually weightless for a snore-reducing solution the wearer will barely feel at night.
It's simple to wear
Relief is yours today (whether you are the user or giver of this clever device). Anti Snoring Device
1
Wash the device before first use with water.
Wait to dry.
2
Hold the nose clip with the silicone part
facing up.
3
Slowly insert the silicone part into
the nasal cavity.